About this manuscript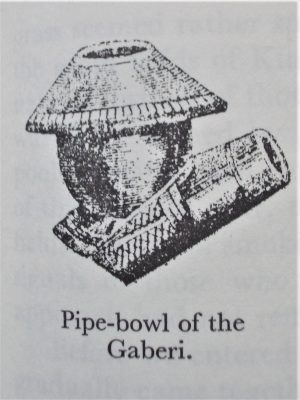 This manuscript is the only surviving copy of a text against smoking tobacco by a seventeenth-century scholar, Muḥammad al-Wālī, who worked in Baghirmi and Bornu, sultanates in today's Chad and Nigeria. Tobacco had been introduced there, as elsewhere on this side of the Atlantic, early in the seventeenth century. It provoked fierce debates everywhere, in Europe, Africa and the Middle East, in which identity, religion, law, medicine and more were all tied together. The second part of Al-adilla al-ḥisān is a direct response to a fatwa by a Mālikī shaykh from al-Azhar who condoned smoking. Al-Wālī fought it in every way he could, using fiqh and logic, but also folklore, in the first part of this work. He wrote the treatise in the second half of the seventeenth century.
The manuscript received its binding in Leiden after 1950. Originally it was unbound, but thanks to the catchwords (taʿqibāt) on the bottom of each verso side of a folio, there could be no confusion.

Further reading:
Rosemarie Quiring-Zoche, The Colophon in Arabic Manuscripts. A Phenomenon without a Name. Journal of Islamic Manuscripts 4 (2013), 49-81.
Dorrit van Dalen, 'This Filthy Plant', Islamic Africa 3, 2 (2012): 227-247.
Questions
Read f 23v.
a) Where does the colophon begin? Compare the lay-out of the colophon with what Rosemarie Quiring-Zoche noted about the lay-out of many colophons since the fourteenth century.

b) Who was the copyist of this manuscript and when did he finish his work? How long after the original creation of the text was this? Use this tool to find the corresponding date Common Era.
Assignments
The colophon tells you when, but not where the copy was made. As a whole, however, the manuscript does give information about the region where it was produced. What can you say about it? Compare the script in the viewer with that of this fragment of a folktale about tobacco from al-Wālī's native region (Baghirmi, Bornu). What does this suggest about the scope of the treatise's impact?